Hi there,
If you're reading this, you'll know that this is post #1 from me for 2015. I can't believe it's already January and today's the first real day back at work for most *YAWNS* We'll I've been in bed for most of the holiday season due to the cold I caught over Christmas. Darn you foul weather! But anyway, I'm BACK!!
HAPPY 2015 EVERYONE!!
 I'm starting my blogging journey this year with something I've been putting off for a wee little while, the unboxing of my Christmas pressies. Last year was extra special because not only did I get to be a part of The Butterfly Project's Christmas Party, I also got to have a little gathering with 2 of my fellow book blogger buddies! LOTS OF FUN! More on that over the next few days but here's a sneak peek at my humble pressies.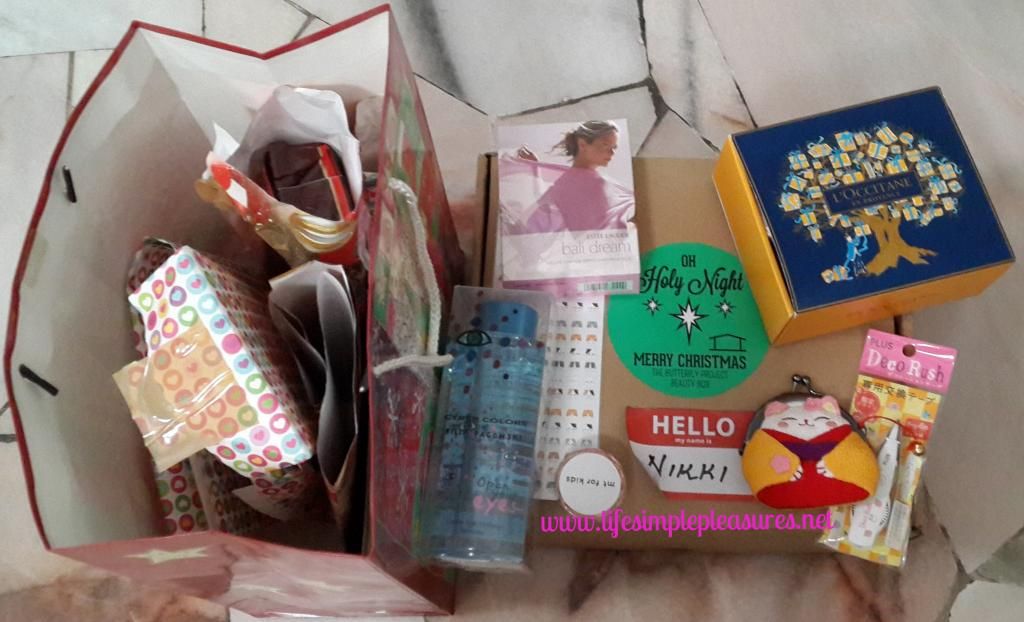 Bet you can't guess what's in the paperbag and the big box! Haha…that's for me to know and you to find out. So stay tuned! I'll be revealing them bit by bit, followed by some great reviews all month long!
Toodles until tomorrow!