This is the most exciting thing I received in my HiShop's May Beauty Box. It's a Twistband! The one I received is called Raspberry and is from the Lisa Collection.
Product Highlights
~ Made of soft elastic 
~ Doesn't leave marks on hair
~ Fashionable item and can be worn on the wrist
Made of soft elastic that keep your hairstyle secured
· Thicker than regular hair ties, they don't leave marks in your hair
· They also look super cute on your wrists
A good hair tie is impossible to find in Malaysia. While scrunchies were hot in the 80s, they are definitely not today.
It's time we rock our hairstyle with something more fun, sophisticated and of good quality. Twistbands are chic hair ties that keep your hair secure without pulling or leaving marks.
Best of all, they look as good on your wrists as they do in your ponytail.
ANGELA colours are: tan * white * black – See more at: http://www.hishop.my/twistband/twistband-hair-tie-solid-angela#sthash.muaIT0F5.dpuf
I decided to test their claim that Twistbands won't leave marks on hair. BUT, it's quite difficult to test such a thing and so I decided to test it on my own wrists!
The below pictures are of my experiment. I used a normal hairband (this is what I usually use when I tie my hair), my Twistband, and a normal rubber band!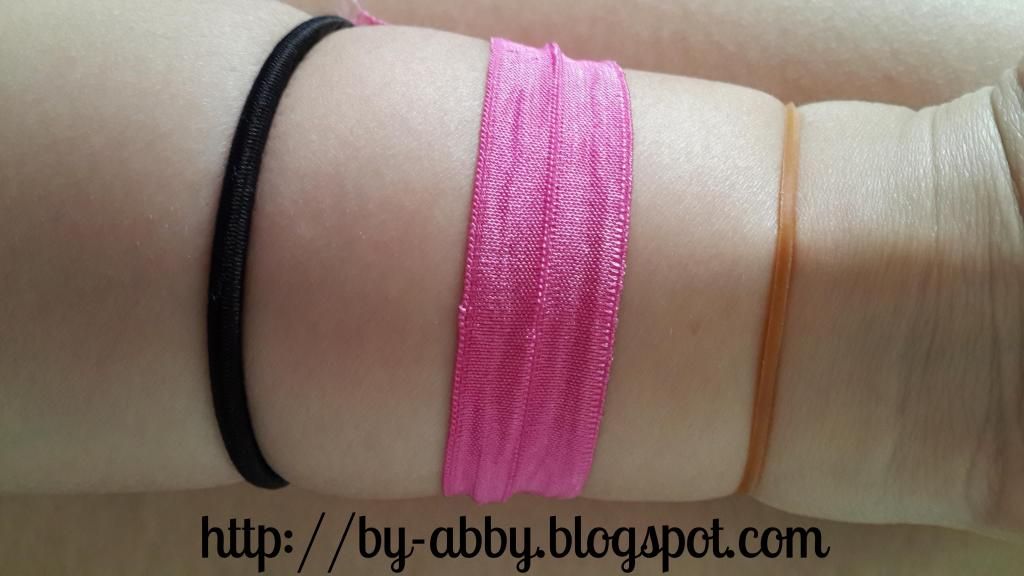 Start of experiment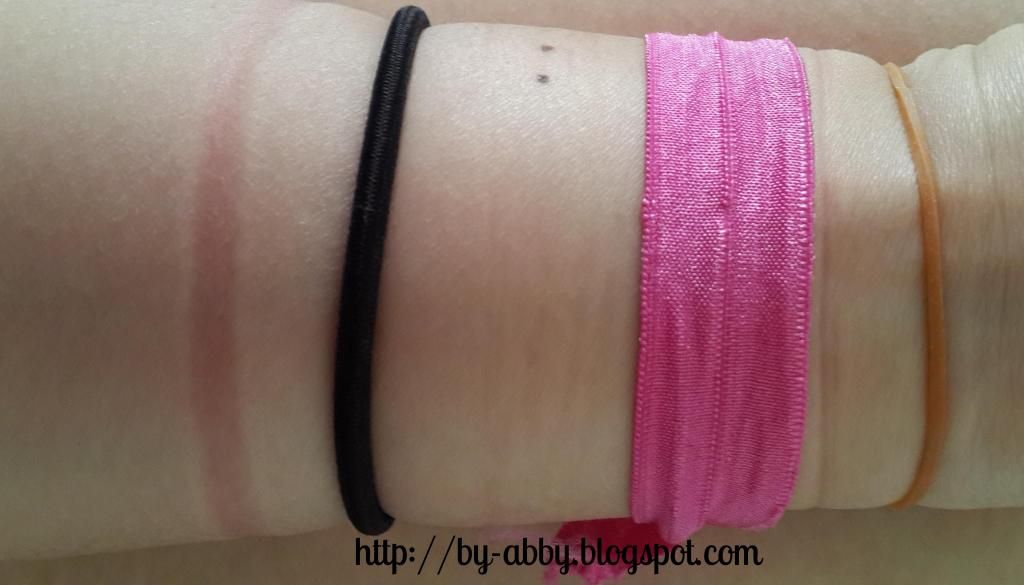 20 minutes later
20 minutes later, without the bands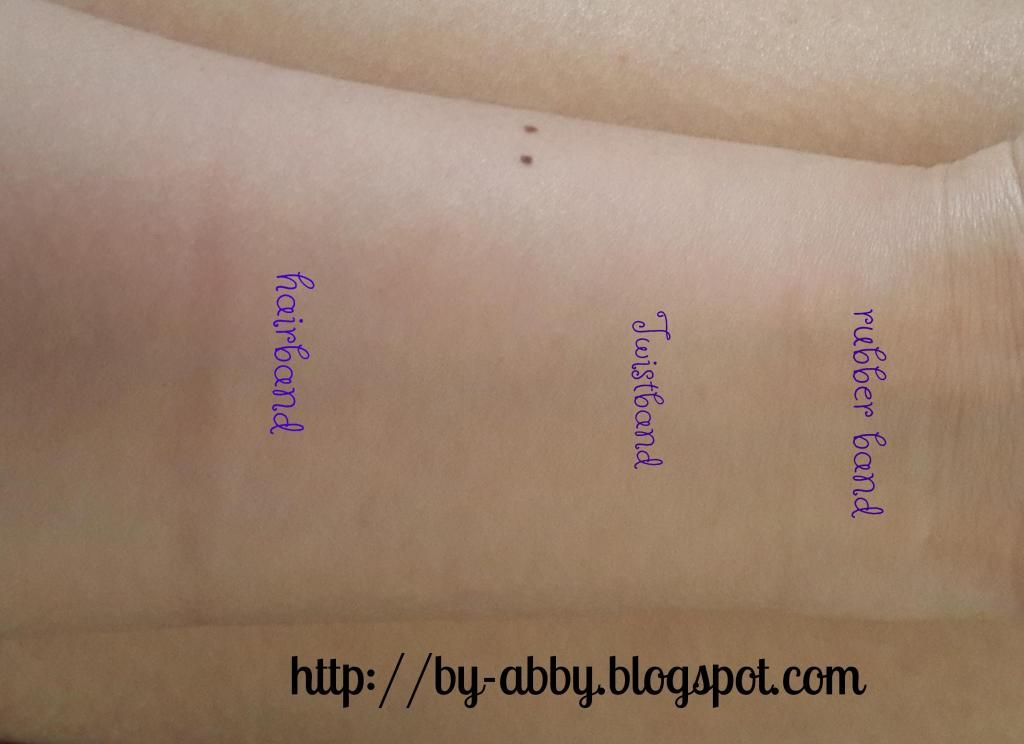 1 hour later
As you can see for yourself, Twistbands actually work! And you know what? I love them! I love how stretchy they are (it's like a stretchable piece of ribbon) and it doesn't tug on my hair at all. And the great thing is that there are so many colours to choose from! Something to suit everyone.
I've been using mine since the day I got it. It's also a spot of colour on my wrists when I'm not using it on my hair. I think I might actually get a couple more myself! A great new find for long-haired people like myself.
Twistband (assorted colours) comes in packs of 3s with Hair Ties at RM16 – RM26, Hair Tie Baubles at RM36, and Headbands at RM32 – RM 38.
Disclosure: I was given the product above as part of the Beauty Ambassador Programme but was not compensated financially or otherwise. Everything mentioned are my own thoughts based on my experience.