Oh yeah! I got another one!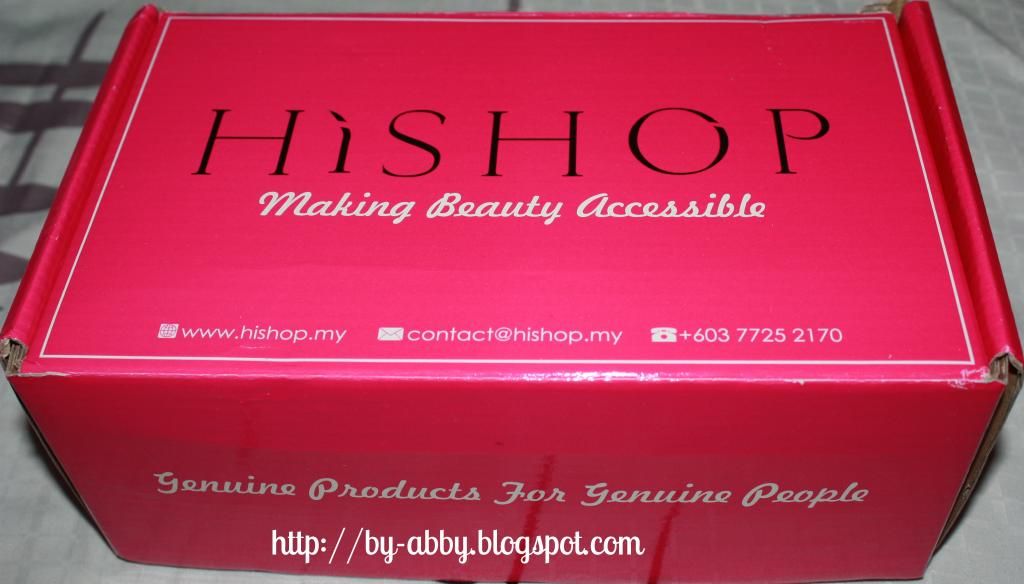 I have mixed feelings about the May box if I am honest. And it has nothing to do with there being just 3 items in the box.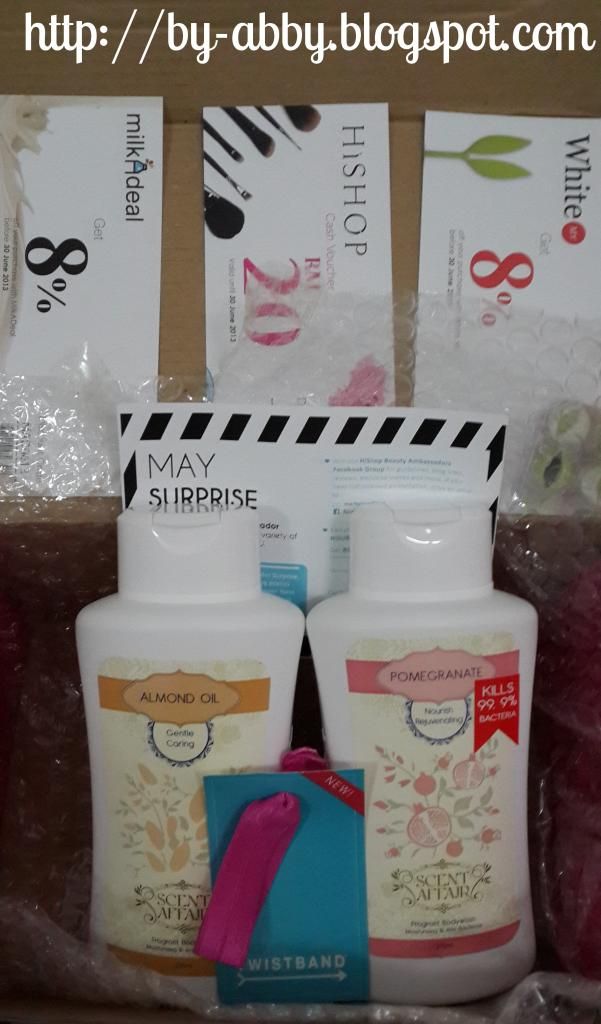 The reason I am a little disappointed is this:
If the bottle on the bottom right looks familiar to you, it IS! I got this in the April box! But this one in a smaller size. That's the only difference.
I'm disappointed that I got the exact same scent. And on HiShop's part, I think they should keep track of what they send to which bloggers so that they get the maximum reviews for their sample boxes.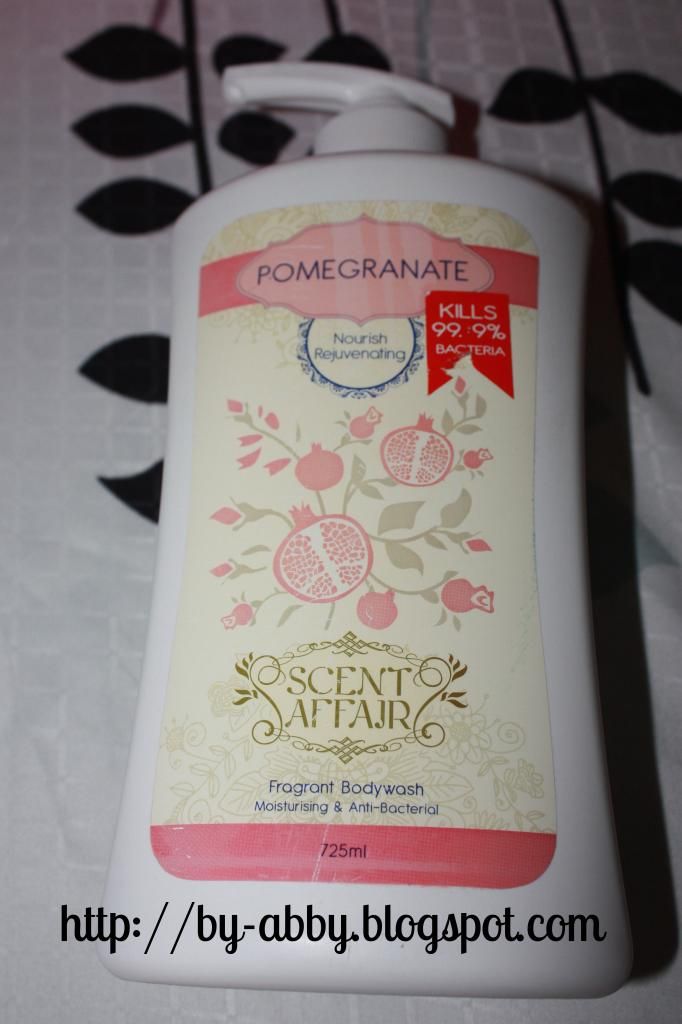 April box
You can read all about my review
here
as I don't want to write the same review again for obvious reasons
.
The good news is that I got another bottle in
Almond
. Will be reviewing that!
And the thing I was most excited about is the little thing called a Twistband (the cute pink ribbon).
As for the coupons:
8% off your total Milkadeal purchase! Just type in MAD0613 in the special box! Valid until 30th June 2013. 
Get a
RM20 rebate off
your total purchase with
minimum purchase of RM99
from 
HiShop, just key HISURPRISE.
Valid until
31st July 2013.
Get a RM20 rebate off your purchases of and above RM100 from HiShop, just key HS0613.
Valid until
30th June 2013.
8% off
your total White.my purchase!
Just type in
WHITE0613
in the special box! Valid until
30th June 2013.